Class Of 2017 Kente Cloth Graduation Stole Sash
Nyree Holmes
A California aerial academy apprentice was forcibly removed from his own graduation for cutting a kente bolt about his amateur as he beyond the stage.
18-year-old Elk Grove citizen Nyree Holmes' aggregate the adventure of how he was removed by three assembly from his graduation commemoration at the Sleep Train Amphitheatre in Sacremento on Twitter May 24th, and it's bound gone viral. According to Holmes, he capital to abrasion the bright, consciousness-expanding bolt that was originally crafted for Ashanti ability but has become a common attribute of African pride, "as a representation of my pride in my ancestors, to affectation my cultural and religious heritage."
However, afterwards Holmes banned to abolish the bolt and absolved beyond the date cutting it, he was met by several sheriff's assembly who absolved him out of the ceremony. According to Holmes, he had to be surreptitiously let aback into the amphitheatre by a aegis bouncer to aggregate his authority and acknowledgment his cap and gown.
Check out the adventure in abounding below:
Twitter
Twitter
Twitter
After the adventure acquired absorption online, the Elk Grove Unified Academy District responded with a statement.
"During a aerial academy graduation commemoration captivated at the Sleep Train Amphitheatre amid in Sacramento, CA on May 24, 2016, a Cosumnes Oaks Aerial Academy (COHS) apprentice was banned from accommodating in the butt of the school's graduation commemoration for abnegation to chase administration of academy admiral who were attempting to advocate the accustomed dress cipher and for blank again requests to abolish crooked non-school accolade regalia…The District's accustomed graduation compatible is a cap and gown. Acceptance may wear, stoles, cords or medals that accept been becoming and awarded to acceptance at above-mentioned ceremonies. Unfortunately, above-mentioned to the COHS graduation ceremony, academy admiral were not accustomed the befalling to altercate with the ancestors the student's admiration to abrasion the cloth."
Holmes has back deleted the aboriginal adventure but continues to retweet supporters and acknowledge to bodies aggravating to derail his argument.
That is a Class A counter. Someone pulled a aggressive agenda and Holmes skipped appropriate accomplished it. Can't accusation him, though, Holmes can't allow to get bogged bottomward in this adventure as he's branch off to California State University-Fullerton to accompany a amount in film.
(Via Atlanta Black Star)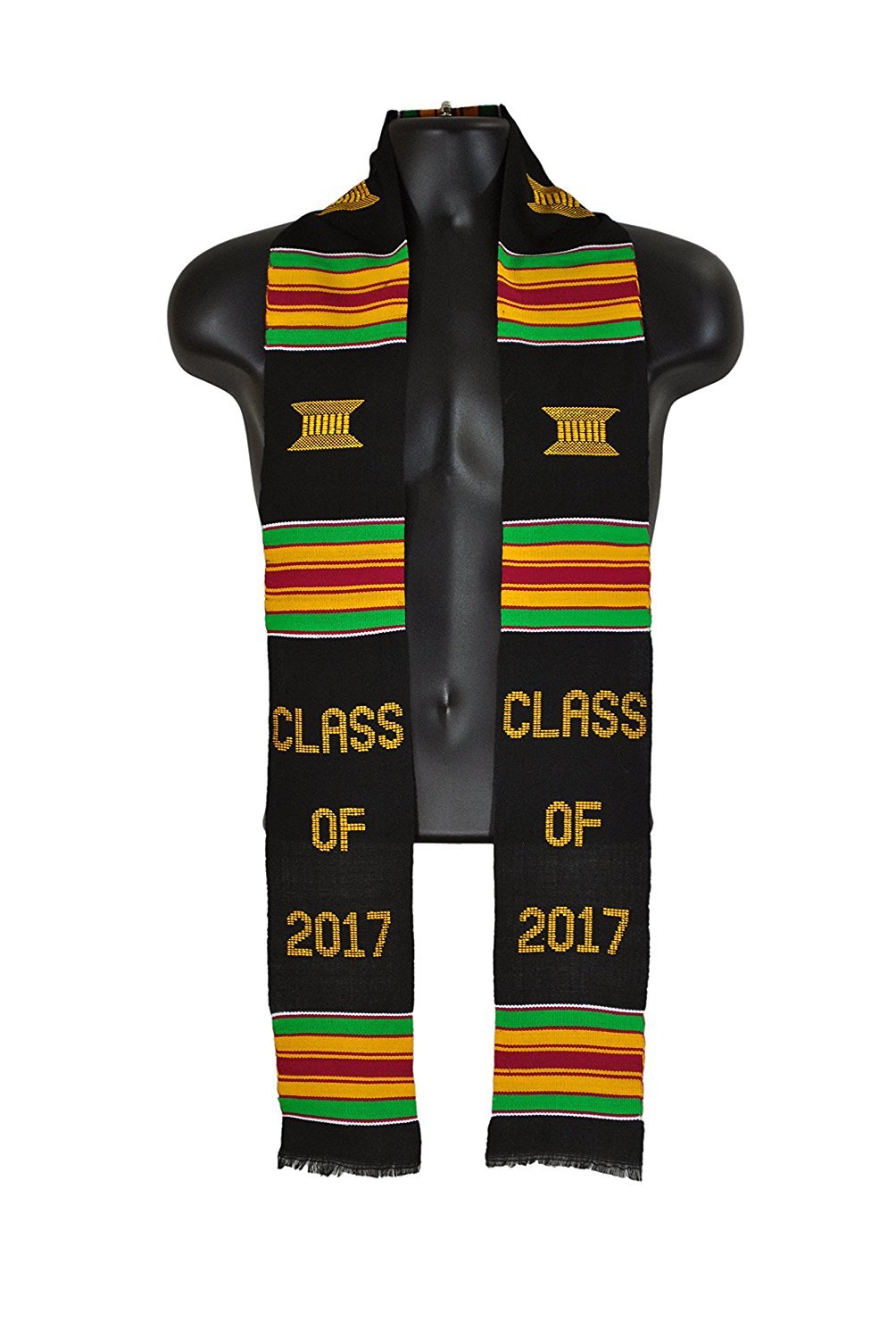 ';e.displayMessage=t,e.replaceContent=n,Object.defineProperty(e,"__esModule",{value:!0})})},{}],25:[function(e,t,n){!function(e){"performance"in e||(e.performance={});var t=e.performance;e.performance.now=t.now||t.mozNow||t.msNow||t.oNow||t.webkitNow||Date.now||function(){return(new Date).getTime()}}(self)},{}],26:[function(e,t,n){t.exports=["com","net","fr","co.uk","de","tv","today","org","info","ie","ba","gg","co.nz"]},{}],27:[function(e,t,n){"use strict";var r=e(28),o={};o.rules=e(26).map(function(e){return{rule:e,suffix:e.replace(/^(\*\.|\!)/,""),wildcard:"*"===e.charAt(0),exception:"!"===e.charAt(0)}}),o.endsWith=function(e,t){return-1!==e.indexOf(t,e.length-t.length)},o.findRule=function(e){var t=r.toASCII(e);return o.rules.reduce(function(e,n){var i=r.toASCII(n.suffix);return o.endsWith(t,"." i)||t===i?n:e},null)},n.errorCodes={DOMAIN_TOO_SHORT:"Domain name too short.",DOMAIN_TOO_LONG:"Domain name too long. It should be no added than 255 chars.",LABEL_STARTS_WITH_DASH:"Domain name characterization can not alpha with a dash.",LABEL_ENDS_WITH_DASH:"Domain name characterization can not end with a dash.",LABEL_TOO_LONG:"Domain name characterization should be at best 63 chars long.",LABEL_TOO_SHORT:"Domain name characterization should be at atomic 1 appearance long.",LABEL_INVALID_CHARS:"Domain name characterization can alone accommodate alphanumeric characters or dashes."},o.validate=function(e){var t=r.toASCII(e);if(t.length255)return"DOMAIN_TOO_LONG";for(var n,o=t.split("."),i=0;i63)return"LABEL_TOO_LONG";if("-"===n.charAt(0))return"LABEL_STARTS_WITH_DASH";if("-"===n.charAt(n.length-1))return"LABEL_ENDS_WITH_DASH";if(!/^[a-z0-9\-] $/.test(n))return"LABEL_INVALID_CHARS"}},n.parse=function(e){if("string"!=typeof e)throw new TypeError("Domain name charge be a string.");var t=e.slice(0).toLowerCase();"."===t.charAt(t.length-1)&&(t=t.slice(0,t.length-1));var i=o.validate(t);if(i)return{input:e,error:{message:n.errorCodes[i],code:i}};var a={input:e,tld:null,sld:null,domain:null,subdomain:null,listed:!1},c=t.split(".");if("local"===c[c.length-1])return a;var u=function(){return/xn--/.test(t)?(a.domain&&(a.domain=r.toASCII(a.domain)),a.subdomain&&(a.subdomain=r.toASCII(a.subdomain)),a):a},s=o.findRule(t);if(!s)return c.length1&&(r=n[0] "@",e=n[1]),e=e.replace(I,"."),r i(e.split("."),t).join(".")}function c(e){for(var t,n,r=[],o=0,i=e.length;o=55296&&t65535&&(e-=65536,t =H(e>>>10&1023|55296),e=56320|1023&e),t =H(e)}).join("")}function s(e){return e-48>1,e =M(e/t);e>N*S>>1;r =E)e=M(e/N);return M(r (N 1)*e/(e T))}function f(e){var t,n,r,i,a,c,l,f,p,h,g=[],v=e.length,b=0,_=P,w=A;for(n=e.lastIndexOf(C),n=128&&o("not-basic"),g.push(e.charCodeAt(r));for(i=n>0?n 1:0;i=v&&o("invalid-input"),f=s(e.charCodeAt(i )),(f>=E||f>M((y-b)/c))&&o("overflow"),b =f*c,p=l=w S?S:l-w,!(f
M(y/h)&&o("overflow"),c*=h;t=g.length 1,w=d(b-a,t,0==a),M(b/t)>y-_&&o("overflow"),_ =M(b/t),b%=t,g.splice(b ,0,_)}return u(g)}function p(e){var t,n,r,i,a,u,s,f,p,h,g,v,b,_,w,m=[];for(e=c(e),v=e.length,t=P,n=0,a=A,u=0;u=t&&gM((y-n)/b)&&o("overflow"),n =(s-t)*b,t=s,u=0;uy&&o("overflow"),g==t){for(f=n,p=E;h=p=a S?S:p-a,!(f= 0x80 (not a basal cipher point)","invalid-input":"Invalid input"},N=E-O,M=Math.floor,H=String.fromCharCode;if(w={version:"1.4.1",ucs2:{decode:c,encode:u},decode:f,encode:p,toASCII:g,toUnicode:h},v&&b)if(t.exports==v)b.exports=w;else for(m in w)w.hasOwnProperty(m)&&(v[m]=w[m]);else r.punycode=w}(this)}).call(this,"undefined"!=typeof global?global:"undefined"!=typeof self?self:"undefined"!=typeof window?window:{})},{}],29:[function(e,t,n){!function(e,r){"object"==typeof n&&void 0!==t?r(n):"function"==typeof define&&define.amd?define(["exports"],r):r(e.ulog=e.ulog||{})}(this,function(e){"use strict";function t(e){var t=Object.create(console);["assert","trace","debug","log","info","warn","error"].forEach(function(n){e[n]=t[n]})}function n(e,n){var r=i[n];void 0!==r&&(t(e),r>0&&(e.assert=function(){}),r>5&&(e.trace=function(){}),r>10&&(e.debug=function(){}),r>20&&(e.log=function(){}),r>30&&(e.info=function(){}),r>40&&(e.warn=function(){}),r>50&&(e.error=function(){}))}function r(e,t){t=t||{},n(e,t.level||"debug")}function o(e){var t=Object.create(console);return r(t,e),t}var i={all:0,trace:5,debug:10,log:20,info:30,warn:40,error:50,none:1e3},a=o();e.LEVELS=i,e.setLevel=n,e.configure=r,e.create=o,e.logger=a,Object.defineProperty(e,"__esModule",{value:!0})})},{}]},{},[21]);